AgSense is located in Huron, SD, in the heart of the James River Valley. Building leading edge remote management solutions for the agriculture is their specialty. Their ability to provide turnkey remote technology solutions enables them to provide superior products, at very competitive prices.
AgSense was founded by a Silicon Valley research and development engineer who used his knowledge of technology to meet the needs of his own farming operation. From there AgSense has gone on to provide the 1st digital cellular, GPS and web-based technology for irrigation pivots, grain bin and weather monitoring. They only utilize qualified resellers to ensure superior customer service and satisfaction. It's guaranteed… in writing!!!
AgSense also prides themselves in the ability to design, implement and manage products and solutions for partners who are looking for a remote solution, but do not want to invest the financial and labor resources to develop products outside their core business.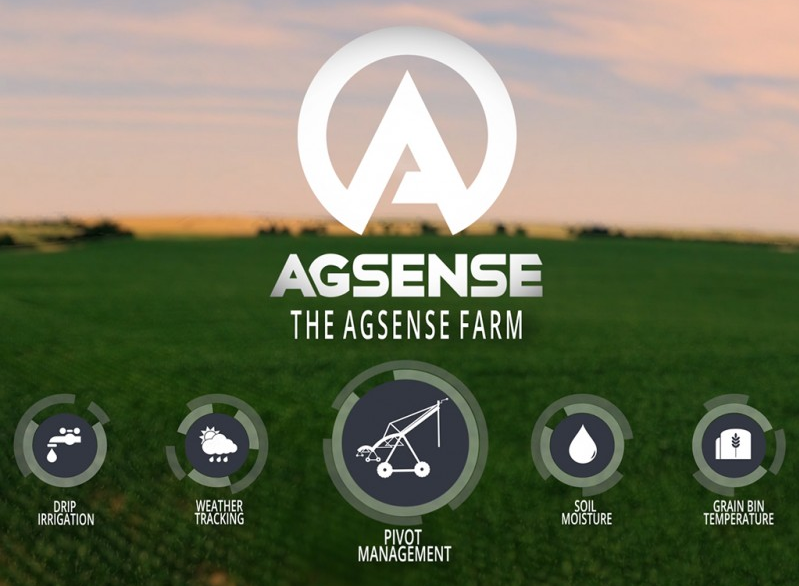 AgSense strengths include complete in-house design, assembly, sales and customer service personnel and a commitment to provide the most reliable products on the market.
Whether you are a farmer, agri-business person or an OEM looking for a remote management solution, AgSense is always looking forward to providing you more information about themselves.
WagNet is short for Wireless Agriculture Network. WagNet was created so farmers and agri-business people could capitalize on the power of the Internet. This platform allows producers to impact their bottom line by gaining access to real-time information and proactively manage their operation from anywhere in the world.
Located at each remote monitoring station (ie. Irrigation pivot) is an AgSense RTU (remote telemetry unit) with application specific software embedded on the circuit board. The RTU uses a cell modem, satellite modem or spread spectrum radio to upload data to the Internet. The data resides on AgSense's secure web servers located in a nationally recognized data center located in Pittsburgh, PA. To assure quality of service on their end, AgSense utilizes several different Internet backbones to accommodate data traffic to guard against a single point of failure.

---