CropX helps farmers improve their crop yields and subsequently their bottom line by understanding the status of their soil in real-time through the use of low cost, easy-to-use hardware and software systems. Read More
"In our research for better agricultural sustainability and top-efficiency, we have concluded that CropX was indeed the most flexible, comprehensive solution in the market"
— Jon Michael Nahon B (Integrated Ag Financial)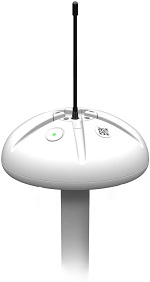 The Process
---
Determine the soil sensors you'll need
Our patented software system uses USDA soil maps to determine the different types of soils in your specific fields and/or you can also upload your own EM maps. With this data, CropX calculates the number of soil sensors needed for a specific field – usually 2-3 sensor stations.
Sensors are shipped directly to you
Based on your needed sensor stations, you'll receive your sensors within 3-5 business days delivered to your doorstep
Simple installation
No expensive third party installer, no separate hub tower in the field. Just remove the sensor station from the box and follow the GPS enabled Smartphone app to the exact location in the field where the station should be installed. Place the sensor into the soil and sync the device with your phone. You're up and running in less than 20 minutes.
Begin receiving data
Your new sensor station provides updates to the CropX software system. You can check the status of your soil at any time through your computer's web browser or your Smartphone.